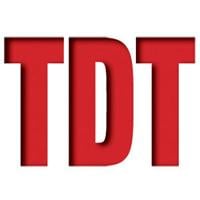 To kick off its eighth season, The Station announces the first shows of 2022 | Entertainment
There are several reasons why The Station has attracted such a loyal following. For one, it's conveniently located at 4206 Miser Station Road, Louisville, more or less halfway between Blount and Knoxville counties. On the other hand is the intimate setting, a converted barn adorned with photos, posters and memorabilia.
However, it is above all the music, a clever mix of Americana that pays homage to both a traditional tapestry and the contemporary approach of up-and-coming American artists, that attracts audiences and admirers.
The spring season begins on Saturday April 2 and ends in June. The fall season runs from September to October.
The idea for the place started as a family affair. According to Billy Hubbard, who books the talent, manages the operation and oversees the sound, he grew out of informal get-togethers that found him and a few friends gathering to play music in the backyard of his sister Sandy and her step- brother John Johnston under their flag. . "As more and more friends joined us, it turned into a backyard house show," Hubbard said. "Luckily Sandy and John enjoyed the music and were very accommodating. My wife Sarah and I also sometimes had shows at our house, but eventually we needed more space.
This situation was resolved when a 120-year-old house on Miser Station Road, directly opposite Sandy and John's house, came up for sale. Although the building was in poor condition, the Johnstones decided to purchase it for use as a warehouse. Another of Hubbard's brothers-in-law, David Hughes, was hired to renovate and restore the building. After it was gutted and the interior walls removed, the decision was made to turn it into a concert hall instead.
It was in 2014. They nicknamed it The Station in reference to Miser Station, the community where it is located.
Fortunately, Hubbard was well equipped to oversee its evolution. "Developing a place is a lot like developing an artist, which I already knew as an A&R (Artist & Repetroire) rep for the Regenerate Music Company. When I was A&R, I read the book" Contagious: Why Things Catch On", which inspired me with ideas. I applied many of these ideas to the development and promotion of The Station.
He also credits Sarah for helping run the operation. Likewise, the couple applied the lessons learned by developing a targeted mailing list of music enthusiasts. "Every year we've had people sign up for an early ticket notice," Hubbard said. "I email a private advance ticket link a few days before I advertise the show online. The station only seats 74 people, so people know they need to act fast to get a As a result, most shows sell out on the first day before they go public. The small crowd limit ensures that each show will be an intimate musical experience that also allows audiences to interact with the artists during and after the show. spectacle.
Hubbard said that in addition to area residents, the site attracts visitors from as far away as Canada, Colorado and California.
Besides the fact that The Station has attracted several Grammy-winning artists, its reputation also rests on Hubbard's Youtube channel which he said has over 3.5 million views.
Naturally, he tends to be very selective when it comes to choosing his performers.
"We have a level of talent that's rare for a small venue," Hubbard said. "Fans who come to The Station expect a great show. The Station has taken on a life and personality of its own, so I spend a lot of time reviewing artists in the American genre to make sure they are suitable for our audience.As a general rule, we only book artists that myself and my brother-in-law John both approve of.
Hubbard said the response from artists has been equally enthusiastic. "We've been told by some of the best guitarists and artists in the country that The Station is one of the best sounding venues they've ever played," he said. "The station's 120-year-old wooden interior seems to resonate like a period instrument. Located away from city lights, the music often mixes with cicadas, frogs and the nighttime sounds of the foothills of the Smoky Mountains.
An upgraded audio system was also added this season.
It's no surprise that Hubbard is a musician himself. He traces his efforts as a singer/songwriter to the late 70s, although his mother was in a band in the 40s dubbed The Tennessee Partners. Family obligations have hampered his efforts, but an upcoming debut album, consisting of twelve original songs and tentatively titled Castin' Away My Blues, is slated for release this fall. Attendees include veteran harmonica player Charlie McCoy, multi-instrumentalist Shawn Camp and singer Bethany Green Smith, all of whom have played The Station in the past. Singer Pam Tillis is set to direct the first video. "One of my goals with this record was to make it so good that a listener wouldn't want to skip or fast forward beyond a single song," Hubbard said. "Fans tell me some songs made them laugh and some made them cry."
Email lezim@bellsouth.net to contact Lee Zimmerman, longtime freelance writer, reviewer, reviewer, and blogger.