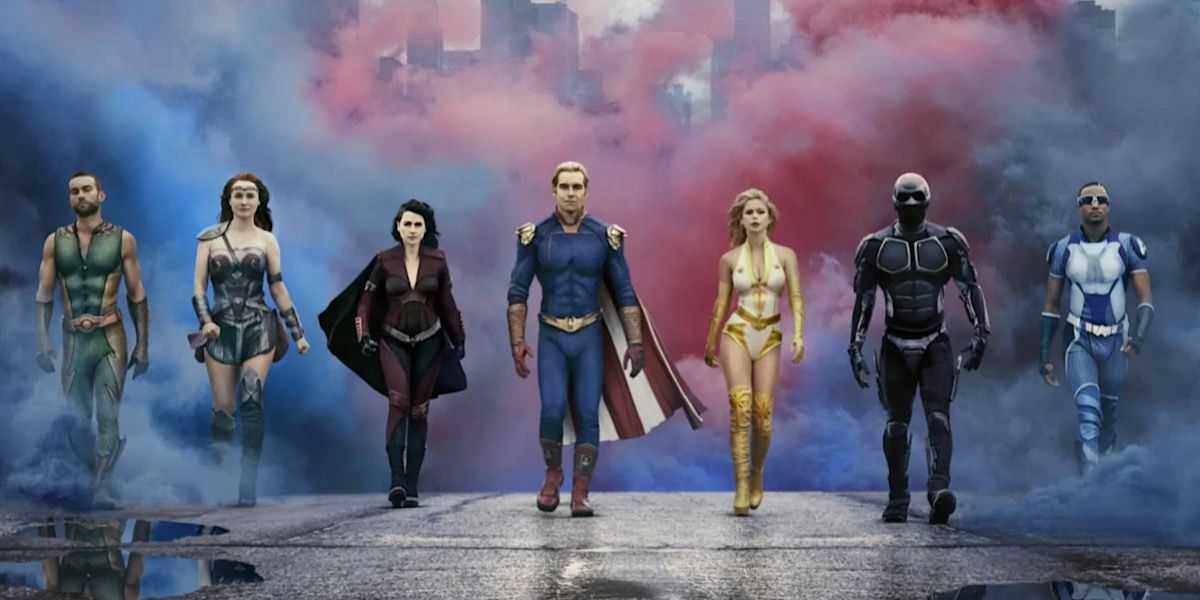 The Boys kills a member of The Seven
The fourth episode of The Boys Season 3, "Glorious Five Year Plan", kills off a major member of The Seven.
WARNING: The following article contains spoilers for The Boys Season 3, Episode 4, "Glorious Five Year Plan," premiering June 10 on Amazon Prime Video.
The last episode of The boys Season 3, "Glorious Five Year Plan", kills off the Seven's newest member: Alex/Supersonic.
Annie January/Starlight's ex-boyfriend, Supersonic debuted at the start of The Boys Season 3 as part of American Hero, a competition/reality show designed to find a new member for The Seven. . Initially, Starlight asked Supersonic not to accept the show's invitation to join The Seven, revealing Homelander's increasingly erratic behavior to him. Still, Supersonic ended up joining the team and, in "Glorious Five Year Plan", attends his first group meeting. Starlight ends up recruiting Supersonic in a plot to finally fight and stop Homelander.
RELATED: The Boys Boss Confirms Season 3's Grossest Scene Inspired by 'Thanus' TheoryDuring the "Glorious Five Year Plan", Homelander grows increasingly powerful behind the scenes at Vought International, making a deal with Congresswoman Victoria Neuman to investigate CEO Stan Edgar in exchange for Compound V for his daughter. This emboldens Homelander, who believes he is now in charge of the business. A-Train ends up leaking information about Supersonic's plot to Homelander. In response, Homelander kills Supersonic and takes Starlight to a rooftop to view his body, saying he will do the same to her boyfriend, Hughie Campbell, if she doesn't obey him.
Also known as Drummer Boy, Supersonic was a member of Young Americans alongside Starlight. The character, played by Miles Gaston Villaneuva, was also a member of the boy band Super-Sweet, and the music of this fictional band has been featured in The boys Season 3.
RELATED: The Boys Star Shows Fans a Tour of the Team's New BaseCreated by Eric Kripke, The boys is based on the comic book series of the same name by Garth Ennis and Darick Robertson. The series focuses on The Boys, a group out to take down the corrupt Vought International, the corporation responsible for creating supes. Reception at the three seasons of The boys has been overwhelmingly positive, and there's currently a spin-off in the works centered on the G-Men, a parody of Marvel's X-Men. Additionally, Amazon Prime Video released an animated spin-off titled The Boys Presents: Diabolical, which features canon material.
New episodes of The boys Season 3 releases Friday on Amazon Prime Video. The next episode of the series, "The Last Time to Look on This World of Lies," will hit the streaming service on June 17.
Source: Amazon Prime Video