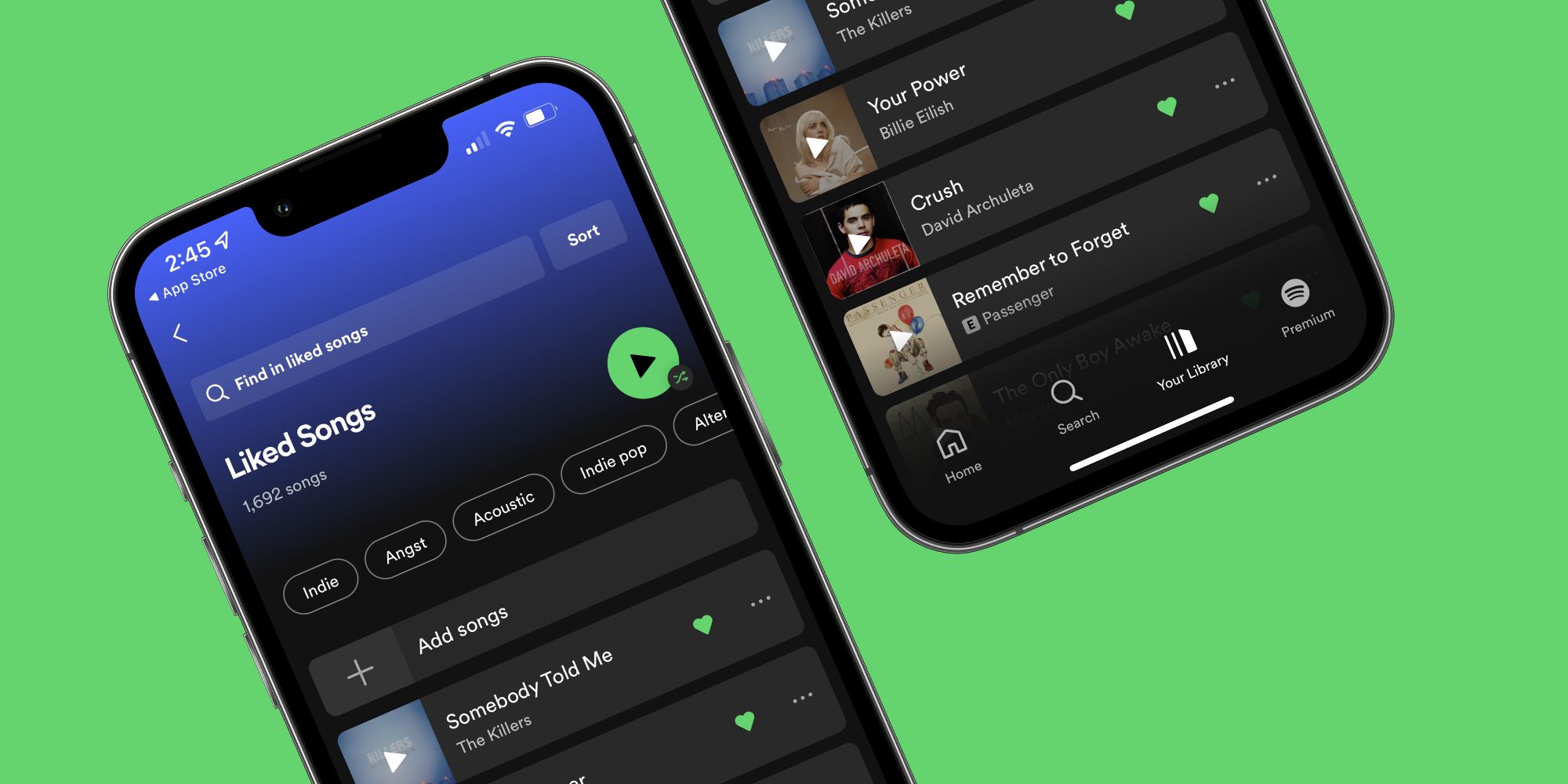 Spotify liked songs not syncing and how to fix it
Syncing all your Spotify listens, playlists, and favorite songs between devices is incredibly convenient. Unfortunately, that doesn't always work.
Syncing your favorite songs across all devices is one of the things that Spotify does the best – but what should you do when your favorite songs stop syncing? Bugs and glitches are an expected part of any app today. And they can happen for a multitude of reasons. There might be a server issue with the app developer, a faulty update, or something else. As applications get more and more complicated, there are more and more chances of things going wrong.
This is the case of Spotify. While some people may view Spotify as "just" a music streaming app, there is so much more to that. The Spotify app also offers podcasts, voice commands, tons of sharing features, and most importantly, seamless syncing across all your devices. Even if you have the Spotify app on your computer, phone, smart display, and TV, all of your activity is recorded and synced between them. This is one of Spotify's greatest strengths, assuming it works.
Related: How to Find Your Listening History on Spotify (Mobile & Desktop)
One of the most common complaints among Spotify users is that liked songs don't always sync properly. Liking a song on one device should reflect that in the Spotify app on your other gadgets. Unfortunately, this does not always happen. Searching the Spotify community website quickly confirms this. A user says they "I liked a lot of songs on the Windows 10 app, and none appear as Likes on my iPhone app." Another Spotify user reported a similar issue saying: "I use Spotify a lot on mobile, so I usually like the songs on the mobile app. My problem is that a few songs I liked on the mobile app are not showing on the liked songs on Windows. "
How to Fix Spotify Liked Songs Not Syncing
If you also found that your favorite Spotify songs are not syncing, the good news is that there are several ways to fix this problem. The best solution is to force a resync on your Spotify devices. First, make sure the Spotify app is closed on all your devices (your computer, tablet, phone, etc.). Once done, open the Spotify app on your phone, like a song, wait a few seconds, then set Spotify to offline mode (tap the settings icon in the top right corner, tap "Play" ​​and tap "Offline"). After enabling offline mode, close the Spotify app on your phone, reopen it, disable offline mode and launch Spotify on your computer, tablet or other device where the liked songs were not synced. If everything works, liked songs should now sync normally.
If the liked songs are not synced after following these steps, another solution is to log out of your Spotify apps and log back in. It's like turning a computer off and on to fix a bug that won't go away. Sounds too simple to work with, but sometimes that's exactly what you need to do. Similarly, try logging into your Spotify account from another Wi-Fi network or mobile data connection. If this fixes the issues, it may be an issue with your internet or home phone service and not Spotify.
If I liked Spotify songs still not syncing, it could be a problem on Spotify's side that you can't solve on your own. While complaints about the issue date back to 2019, Spotify addressed it in April 2022, confirming it is aware of the issue and investigating what could be wrong. You should always try to fix the problems yourself, but if all else fails you may have to sit back and wait. Spotify do something about it.
Next: Why isn't 'The Chronic' on Spotify?
Source: Spotify (1), (2), (3)
90 Day Fiance: Mahogany's Instagram Photos That Really Raise Eyebrows
About the Author