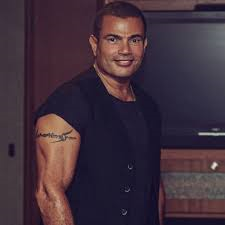 Amr Diab's YouTube Channel Will Return His Songs After They're Deleted
Egyptian star Amr Diab's official YouTube channel is on its way back and so are his songs after it was taken down, poet Khaled Tag Eddin has said.
"Artist Amr Diab's YouTube channel is under control, and the clips are all coming back, a simple problem [happened] and it is currently being resolved," Tag Eddin wrote on his official Facebook account.
Not only the songs had been removed from his YouTube channel, but also music apps such as Spotify, YouTube Music and iTunes.
The reason for the disappearance of Diab's latest albums has not been revealed, but some social media users have explained that it could be a step for Diab before creating a new digital platform that includes his artistic history.
Diab's old albums in which he collaborated with the music production companies "Mazzika", "Alam Alfan" and "Delta Sound" have not been deleted and are still on the official channels of these companies.
As for Amr Diab's official YouTube channel, which is followed by five million people and includes songs and videos of his concerts, it will be reinstated.
The albums that disappeared from YouTube were produced by Diab through his own company "Nay". Deleted albums include "Ahla wa Ahla" (2016), "Maadi El Nas" (2017), "Kol Hayati" (2018), "Ana Ghair" (2019), "Sahran" (2020) and "Ya Ana Ya Laa (2020).
Diab is preparing for a concert in Riyadh on Thursday at the Abu Bakr Salem Theater. He posted a photo of the concert poster on his Twitter account and commented, "Ready."